29 Nov 2019
As one of Finland's largest and leading print houses with company roots dating back to 1886, heavily investing in product development to serve their customer's needs has always been Auraprint's top priority. Their latest investment is an MPS EFA 530 multi-substrate flexo press, equipped with the '+ package' for full servo-driven automation of all print pressure settings.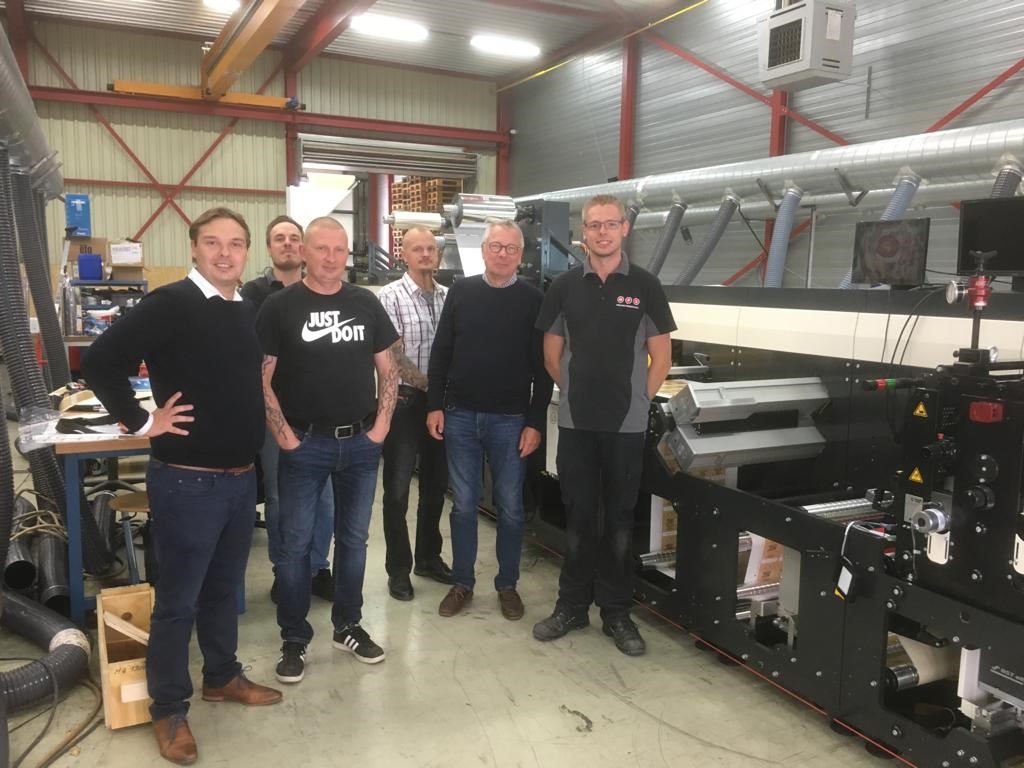 The sale was led by Anton Zhukov, MPS Area Sales Manager, and Jan Öblom, local MPS representative in Finland. "This project is another record-breaking milestone for MPS, as Auraprint's newly installed 10-colour press marks the largest narrow-web flexo press in Finland to date," said Zhukov. "It is a pleasure to work with Auraprint, with their impressive history in print and commitment to invest in the future."
Increased capacity in self-adhesive and linerless labels
In addition to pressure-sensitive labels, Auraprint's new MPS EFA 530 press will print wrap-around labels and linerless labels. Mika Lehtimaki, Technical Manager of Auraprint Oy said: "We were looking for ways to increase our capacity to serve our customers. The new MPS press helps us to increase our productivity and capacity."
Auraprint was the first label printing company in Finland to start printing linerless labels. The rise of popularity of this type of label is driven by the need for more text space on the packaging, and it also is a more sustainable choice with less waste.  Lehtimaki continues: "we are concentrating mainly on self-adhesive labels for the new MPS press, but this multi-substrate flexo press gives us the necessary flexibility to also produce linerless labels."
Connectivity for process optimization
Superior print quality at high speeds and innovative developments that extend beyond press technology are key factors that led Auraprint to choose MPS. Now standard in all MPS presses is the MPS 'Talk to Me' connectivity platform, enabling users to control machine performance at any given time.  Talk to Me includes an MIS connection for automation of the printing process and remote service, and its data-driven infrastructure provides MPS the ability to proactively analyse and report on machine performance to improve the customer's overall printing process.